Agnes Semmler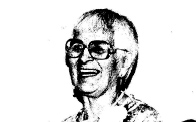 1970
"Indian woman works for the rights of Eskimos in the N.W.T." accompanied by a photo of Agnes with a subtitle "Spells out realities."
(Inuvik, NWT (CP) July, 1970).

"The fireball behind the burgeoning Northwest Territories Native Rights Movement is a plumb middle-aged Indian woman who plots assaults on federal policies from the incongruous confines of a government-operated handicrafts shop. Agnes Semmler manages the igloo-shaped shop on the main street of the mosquito-laden Mackenzie delta town of 3000 persons north of the Arctic Circle. The shop retails some of the finest Eskimo and Indian art and furs in the world. Mrs. Semmler is also president of the Committee of Original Peoples' Entitlement, a 500 member coalition of Eskimos, Indians and Métis formed this spring to force changes in Ottawa's northern development policies.

About 22,000 of the 33,000 people living in the 1, 300,000 square miles of the Northwest Territories are of pure native extraction or mixed blood, with the 11,000 Eskimos forming the largest single ethnic unit. Mrs Semmler is a rare blend of hard-headed businesswoman and reformer. She has profited well from the status quo and yet she is the leader of the first civil rights organization in territorial history.
"I was born an Indian in the Yukon, but I've spent most of my life living among Eskimos in the Northwest Territories," she said in an interview. "I think I'm more Eskimo than Indian now."
Mrs Semmler spelled out a few of the realities of being a stone-age Eskimo in 20th century Canada.
"The natives who have moved to Inuvik and the other towns have forgotten how to live off the land." she said. "Now they're all more or less on welfare: they've lost their boats, their hunting equipment and their traps."
The Eskimos have traded living off the land for welfare cheques, the freedom of roaming the tundra for better education and improved health standards. Unemployment is the rule rather than the exception." The problem is that the overwhelming majority of adults have little or no education at all and adult education efforts at the best are sporadic.
Mrs Semmler says that because of the educational gap, the Eskimos by and large are getting little or nothing out of the current oil exploration boom in the Arctic. The companies, many of them operating out of Inuvik, are spending $50 million this year.
She said she is deeply concerned that by the time educated Eskimo children come out of the schools, the oil boom will be over and there won't be anything to take its place.
The key to the problem as Mrs. Semmler and the committee [COPE] see it is for the federal government to recognize aboriginal rights to the land and the resources it contains.
The Eskimos, unlike the Indians to the south, signed no treaties with the Crown and never formally surrendered title to anything. Technically, they have no rights to anything under Ottawa's current definition.
Both the [Cope] committee and the Northwest Territories Indian Brotherhood cite the United States government's pending billion dollar settlement with the 55,000 natives of Alaska as a precedent for similar action by the Canadian Government.
Mrs. Semmler said such a settlement with northern natives would give them a cushion of land and cash to fall back on should the oil boom go bust. She wants' a percentage of oil and mineral revenues allotted directly to the natives, under native control.
Ottawa has so far flatly refused to negotiate on aboriginal rights. Revenues accruing through mining and oil go directly to federal coffers in Ottawa.
Mrs. Semmler feels that at least part of the solution to native problems lies in direct political action…At the moment; there are only two natives – an Indian and an Eskimo – on the [NWT Territorial] council, though Eskimos and Indians form a clear democratic majority.
"The native people are slowly becoming aware of this fact and it is a matter of increasing significance for them," she said. "We may run some candidates and endorse others."
"In any event, the [NWT] government and the white community are going to have to start paying a lot more attention to the native majority from a political standpoint."

Banks Island – a test case for Eskimo Survival (by Boyce Richardson).
(November 26, 1970. The Montreal Star, p.21)

Western Arctic Eskimo Group Disputes Ottawa's Yukon Policy – Political Movement Challenges Whites' Dominant Role in Development and Presses for Share in Wealth.
By Edward Cowan (The New York Times, Saturday, December 26, 1970)