Agnes Semmler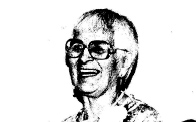 Through a search of public newspaper and magazine records, we were able to compile this historical overview of Agnes Semmler's life.Cited below are those sections from the newspapers and magazines which quote Agnes speaking in her own words as well as any information about Agnes and Slim's fur trade history in the Mackenzie Delta/ Beaufort Sea and Coronation Gulf areas of northern Canada.
News headlines about Agnes Semmler
1958 – Agnes Semmler "accompanied Liberal candidates on their campaigns [around the NWT] and acted as an interpreter. Her second language is Eskimo" (Edmonton Journal, Monday, June 5, 1967)
1965 – Agnes Semmler "ran for one of the four positions on the [NWT] territorial council. She lost by 150 votes." (Edmonton Journal, Monday, June 5, 1967)
1967- Honour for North's Woman of Century. (Edmonton Journal, Monday, June 5, 1967)

"Do you realize who you are talking to? The Woman of the Century for the Canadian north!" Mrs. L.F. (Agnes Semmler) made this statement in a telephone call to Sid Hancock, Mackenzie District administrator, when she received the news that the National Council of Jewish Women had chosen her as of one of the 11 women of the century in Canada.
Born in Old Crow, Yukon in 1913, Mrs. Semmler describes herself as "a product of the gold rush". Her mother was Indian and her father was white.
When she was 19, in Coppermine River NWT, "Mr. Semmler came along looking for a wife, and he thought I'd make a good fox skinner," she laughed. At Bernard Harbour, the couple started a fur trading and general store.

North Natives 'Lack Housing' (Canadian Press release, 1967, n.d.)
Ottawa (CP). The Canadian North has lots of space but nowhere for its native people to live, says Agnes Semmler of Inuvik, NWT.
Mrs. Semmler recently honoured as Woman of the Century in the North, was here Friday to ask for government support for housing and education in Inuvik.
The grey-haired grandmother of 12 says Eskimo girls and boys can't find proper living facilities if they take a job in her town of 2500. Workers from the south are guaranteed government housing in Inuvik, but locally hired help have to find their own. This means living with their family in a 20x25 foot house, where the whole family cooks, eats sleeps and lives.
"Most of them are just dumps. A working girl can't live like that. We're educating them for something better."
The outspoken former town councillor is the daughter of a Swedish trader and an Indian woman. She considers herself an Eskimo, because they raised her until she turned five, after her mother died.
After nine years at a mission school, she joined her father, a Hudson Bay Company scout in the western Arctic…Besides better housing, she wants government help for the Inuvik kindergarten…Kindergarten teachers now volunteer [their services]. "The Indian and Eskimo children don't learn anything at home and besides they have a language problem when they come to school. It's proved they do better in grade one if they have kindergarten."
Mrs. Semmler, 54, is not an admirer of the free and easy way native children are brought up.
Mischief. "The parents just let them go. They just spoil them. They don't learn anything constructive; they just get into a lot of mischief."
A strong believer in discipline, Mrs. Semmler is proud of her own children. Two girls, one a nurse and one a hairdresser are married in Tacoma, Washington and Kenora, Ont. One boy is at home and the other, adopted, is a student in Edmonton.